How do I set custom pricing for my items within QuickBooks Desktop?
In QuickBooks Desktop, we support using custom price levels. This means you can have multiple price levels that are set for things such as:
Retail pricing vs wholesale pricing
Pricing set exclusively for a special customer
Using the price listed in QuickBooks for an item, instead of using the one shown in your eCommerce site.
Where do I find this setting in Connex?
In Connex, find your connection:
On the Dashboard, Click

Manage

for the appropriate connection
Choose

Advanced Settings

from the list of settings pages on the left.
Select your custom price level from the dropdown from the

Use QuickBooks Price Level List

.
Click

Save Settings

Tip: If you need to add a new price list, do so in QuickBooks, and then go to your dashboard and click "Refresh Drop Downs" on your connection and run your Web Connector

How do I set it up in QuickBooks?



Go to Lists -> Price Level List
Enter a name, and choose "Per Item" from the Price Level Type list
Choose the rates you wish to set on which products, and click "Adjust" and then OK.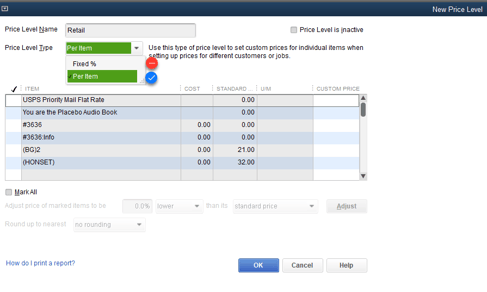 Do you support fixed rate custom pricing?


Not at this time. We currently pull a list of all items (Per Item) and search your transactions being pulled into QuickBooks for these products. If we find products that match up, we will set the price value to the one that is displayed on your price level that is selected.


Example Case: Shopify
In this example, we have a product (ABC123) which was sold to Ryan Reynolds for $2.00

Since his Price Level is set to "Retail", we find ABC123 in the Retail Price List table, and set this product to the value listed in QuickBooks.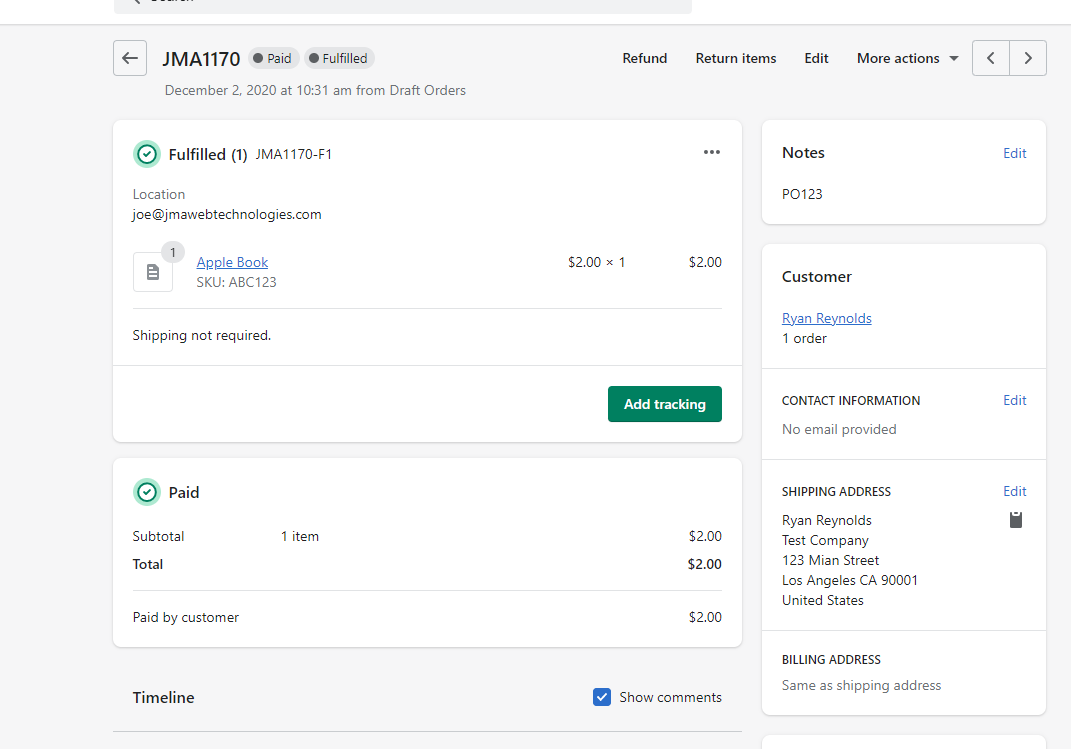 Customer Job in QuickBooks with Price Level: Retail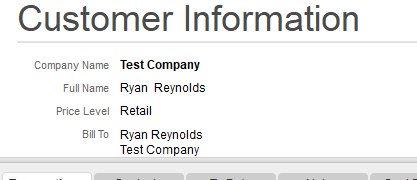 Price Level settings in QuickBooks Desktop: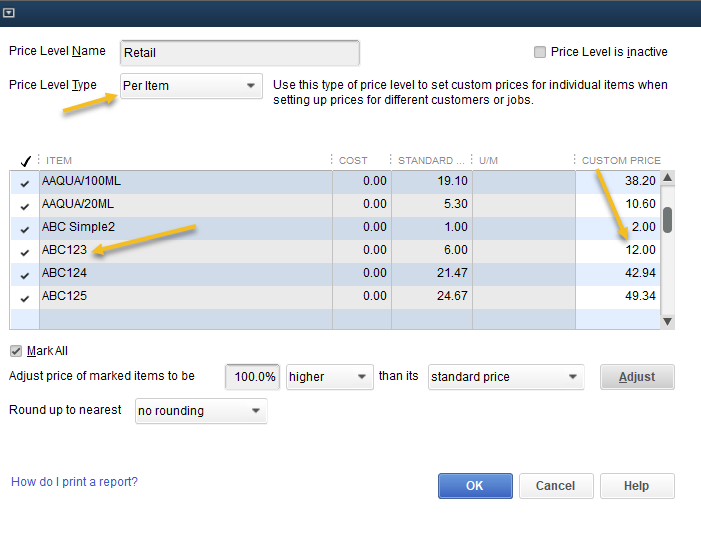 Sales Receipt in QuickBooks being set to the $12.00 rate, instead of the one in Shopify: