Do you support parent and job customers for QuickBooks?
You can assign parent customer to each sale. You can choose a single customer, selling channel or company name as the parent.
If my customer already exists, then how does Connex locate it?
Let's say the parent customer is Amazon and the child customer is Joe Example. If Joe Example orders again, then our tool will locate him under Amazon and match. The parent customer is used for no matching. The only exception is if you sent Amazon:Joe Example from your ordering solution, but that is rare.
What options are available?
Here are the options: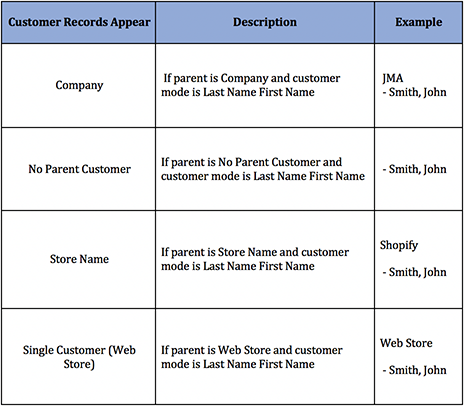 How do I enable a parent customer?
Login to Connex.
Click manage.
Expand customers.
Expand advanced customer.
From the parent drop down, choose an option from the dropdown:
What is the end result?
Here is a parent customer called Amazon and a child customer called Joe Example:

Can't find what you're looking for? Let us help you right now!