ShipStation to QuickBooks
Can I sync lot and bin from QuickBooks to ShipStation?
Connex will map these fields automatically
How do I map the fields?
No settings changes are necessary.
If you add a bin and lot to QuickBooks, Connex will sync it to the ShipStation line item options: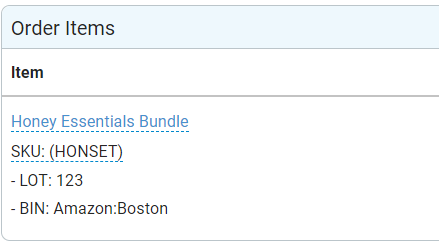 Here is QuickBooks:

Connex will map the inventory site to the ShipStation warehouse location field, though having a bin means you already know the site.
How do I display them on a pick list?
Please read this guide from ShipStation.