Incorrect Orders Troubleshooting
Connex was unable to find order X to update
Ensure your QuickBooks sales other field matches a order in your website.
Problem
You are using Connex to update fulfillment information on your website. You receive these errors:
Connex was unable to find order 1536896 to update. Confirm this is a Shopify order. If the order belongs to Shopify, ensure the QuickBooks order other field has the Shopify order ID. There should be a rule called Shopify ID in your Connex rules engine. Click save and sync on our configure page to create it.
Description
In QuickBooks, Connex maps the QuickBooks other field to the Shopify order ID field. For WooCommerce and Bigcommerce, the QuickBooks other field matches the order number. If you enter text or there is no matching order, then this error could occur.
In this example, the other field says XYZ: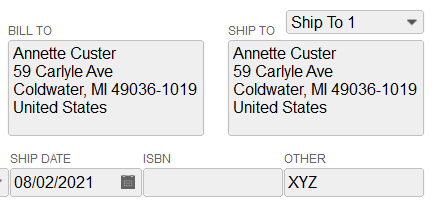 Solution
Ensure other field matches order ID or order number
Enter no text into this field. Connex maps an order ID or number. If you remove the content, then the sync would fail.
Add class
If you sync fulfillment info to two websites, go to orders > sync orders from QuickBooks > and add a class to sales:

Here is a QuickBooks sale with a class: