Do you support QuickBooks Online AST
You can map tax to the field
What is AST?
QuickBooks Online Automated Sales Tax. QuickBooks can compute tax rates, based on an order's address.
How do the fields map?
QuickBooks should recalculate the tax, apply and code with a rate. If there are issues, Connex can map the total tax calculated to the QuickBooks total tax field. Connex will override the calculations that QuickBooks would compute. Please contact us to enable the setting. It is called override tax and only our staff can enable it.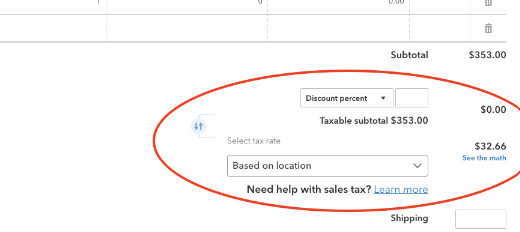 I don't want to use AST. Can I add tax codes?
After we enable the override setting, you can add tax code mappings on the sales tax page.

Can I just add tax as a line item and not use AST?
As a workaround, you can add tax as a line item.