Getting Started with Connex for QuickBooks
Getting Started with Connex for QuickBooks: Account Registration
To register for a Connex for QuickBooks account, follow these steps
1. Start a free trial
Visit our pricing page and pick a plan. Register for an account and add your credit card. When the trial expires, Connex will charge your first payment.
2. Arrive at the Welcome Page
If you are a QuickBooks Desktop user, verify that you have access to your QuickBooks company file by logging into QuickBooks as the Admin in single-user mode. Verify that you are using QuickBooks Pro, Premier, Enterprise 2019 or higher For QuickBooks Online, your QuickBooks is already paired. Here is the welcome page: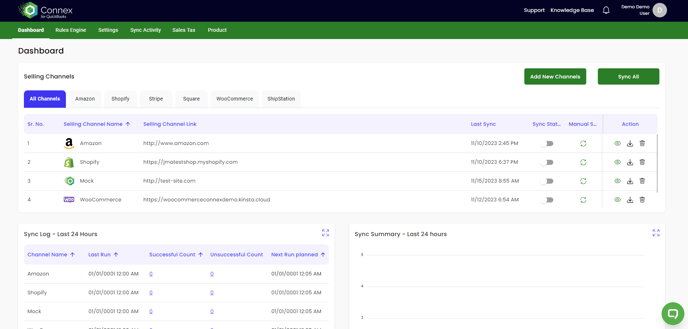 You are now ready to move onto choosing a new integration or connection to your Connex account.