How do I manually sync sales to QuickBooks?
Connex for QuickBooks can import historical orders by using a date range or a comma separated list of order numbers.
Introduction
When using the date range, you must keep the date span to thirty days. If you use QuickBooks Pro, Premier, or Enterprise, you must run your Web Connector.
QuickBooks Online users have no Web Connector to sync, meaning the queued sales will sync automatically within a few minutes. Check your Connex Dashboard for details.
How do I sync certain sales?
Here are the steps:
Login to Connex.
On the dashboard, choose your connection and click manual sync:
Complete the form.
Click sync now.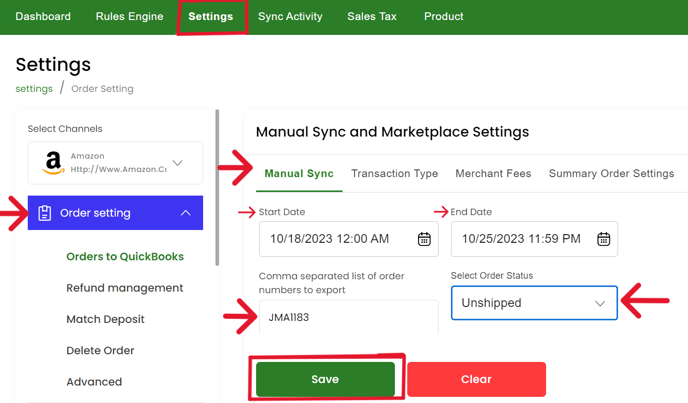 If you use QuickBooks Online, the sync will happen shortly.
If you use QuickBooks Desktop, then you must run your web connector:
In QuickBooks, go to file > app management / update web services
In the web connector dialog box, check the box next to Connex and click update selected:
Can I see a log of activity?
Login to Connex. Scroll past your connections, you will see orders synced successfully and errors. If no orders appear, refresh the log by clicking on the refresh icon at the bottom right.
Error Log Screenshot:
Successful sync of orders: