A step by step guide on what steps Connex takes to create reports.
How do I set up the integration?
Here are the steps:
Log into QuickBooks Desktop as an admin and open the company file.
Log into Connex Inventory Planner.
Click connections on the top right.
Click QuickBooks Desktop.
Enter QuickBooks Desktop in the text field.
Click the green button:
From the wizard, download the pairing file.
Double click the file.
A dialog will appear. Click OK.
Another dialog may appear with radio buttons. Choose the last one, run even if the file is closed.
To the left of Connex, check auto run and set an interval. We recommend 86400 to run it daily.
Check the box to the left of Connex on the web connector.
Click update selected:
How does it work?
Our tool downloads data from QuickBooks to our database, using the QuickBooks Web Connector.
Connex will download your inventory and sales from QuickBooks using the inventory valuation report and sale by item report. Here are the steps:
Connex downloads your inventory valuation report. The fields item, quantity on hand, average cost, and asset value are returned:

Connex saves the report to our database. Each time you run your web connector, Connex updates this report.
Connex downloads your sales by item summary report. This report includes sales from selling channels, other QuickBooks syncing apps, and manual orders. Each time you run your web connector, Connex downloads the latest report into our database.

What do the reports look like?
Here is a screenshot of the inventory valuation report as a chart: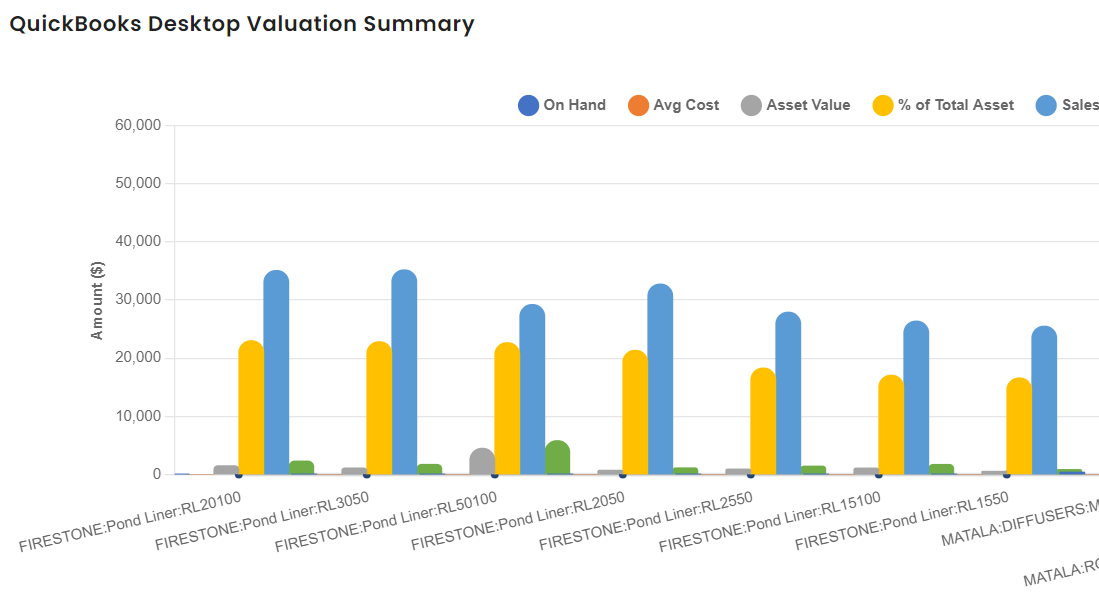 Here is a table:

The sales by item summary is located under products > sales by product: