General Troubleshooting Guide
How to update my ShipStation APIs in the new Connex for QuickBooks?
Sometimes, you will need to refresh your ShipStation API keys in your Connex in order to keep your sync working.
How do I get my ShipStation API?
You must obtain an API key and API secret from ShipStation. Here are the steps:
Log into ShipStation.
On the top right, click the gear icon
On the Left click account> API Settings

If you don't see the keys, click regenerate API Keys.
How to update my ShipStation APIs in Connex?
1. Log in to Connex and choose from QuickBooks Desktop or QuickBooks Online
2. From your Connex dashboard click Settings.

3. If you have more than 1 channel, please select ShipStation on the "Select Channels"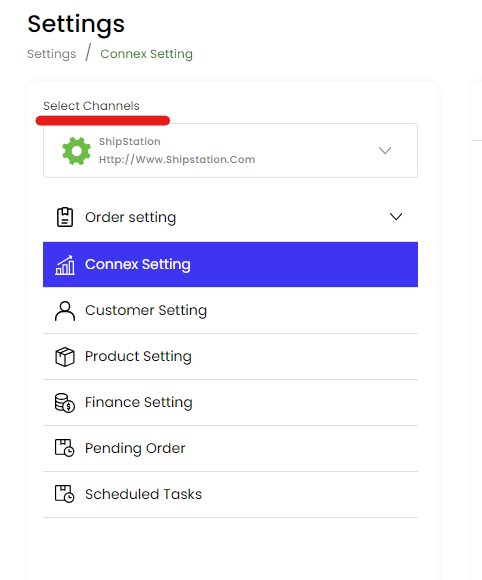 4. Click Connex Setting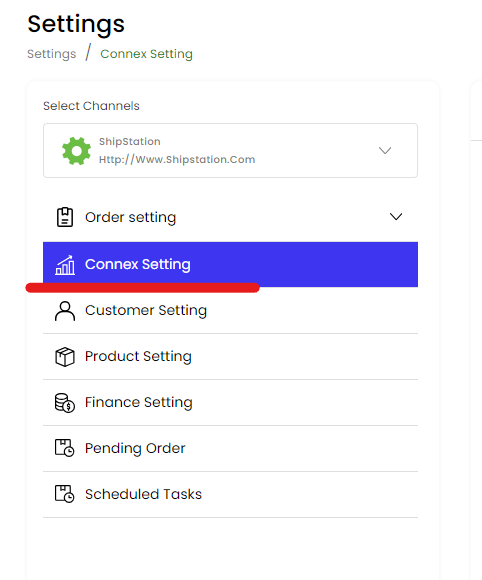 5. Under Login tab, please enter your API keys.