Web Connector Troubleshooting
QuickBooks - Application with Revoked Certificate
Update your web connector to the latest release
Problem
You cannot sync QuickBooks Desktop and Connex for QuickBooks.
Description
Your web connector gives you this error: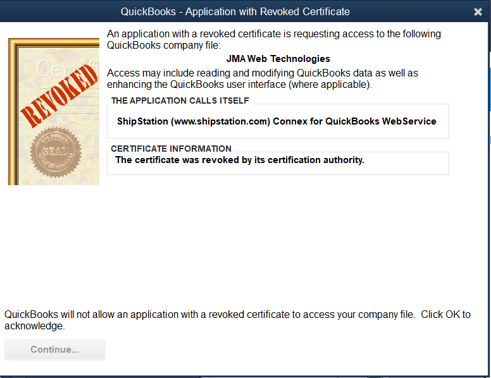 The web connector has a digital certificate that expires over time. This means the web connector stops working, thirty days after the certificate expires. In this example, the web connector would stop working in April 19, 2025: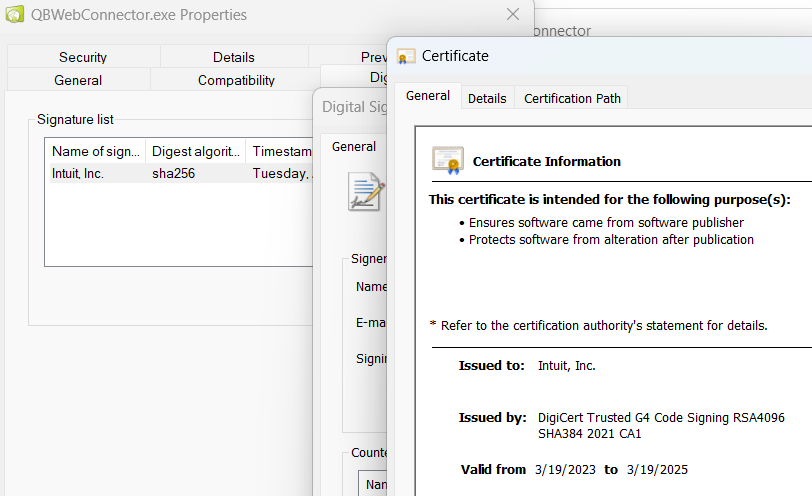 Solution
Update your web connector
Intuit released these steps to solve the issue. Download an EXE file and replace the old web connector EXE file.
Here is the end result:
C:\Program Files (x86)\Common Files\Intuit\QuickBooks\QBWebConnector