What reports are available on the product details page?
Units and total sales
What reports are available?
Here are a list of reports:
Sales and Profit Per Month
Units Sold by Month
Product Sales
Orders Last 90 days
Refunds Last 90 days
Product Unit Sales Forecasting
Total Sales Forecasting
Here are some examples: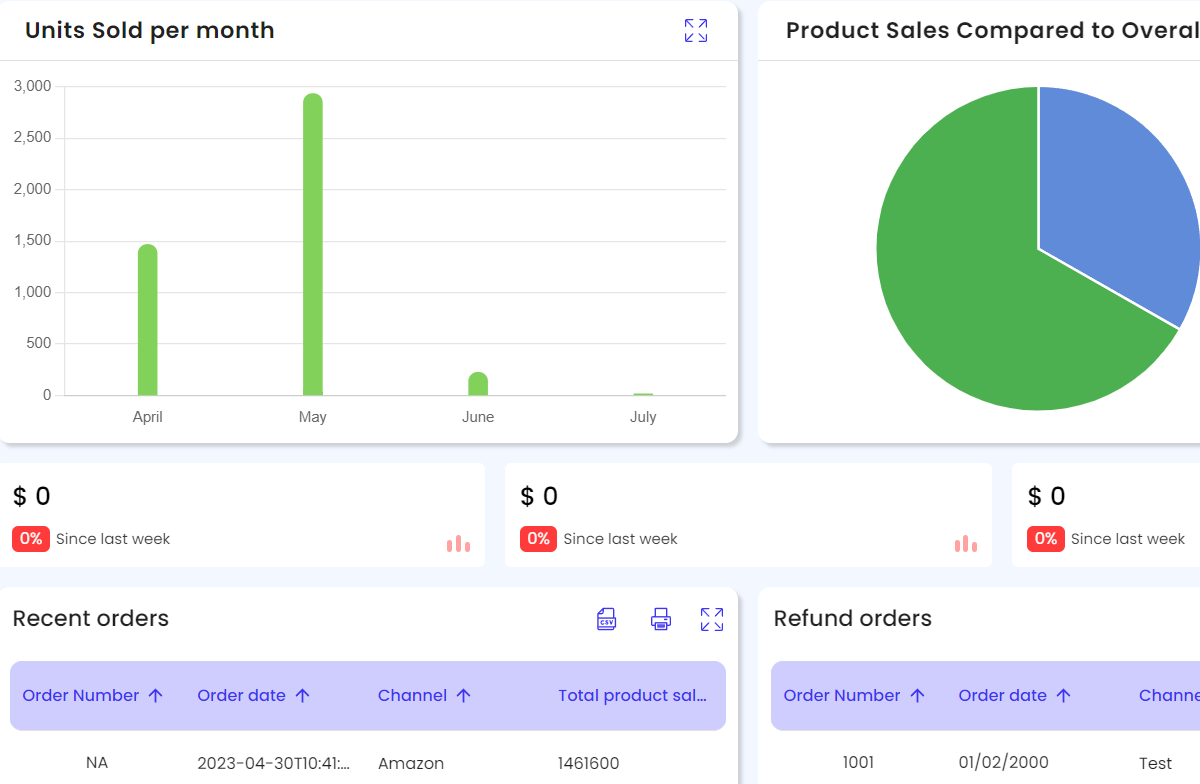 Do you have forecasting?
Connex offers two charts:
See how many units of a product will sell, based on past data.
The last six values are projected.