QuickBooks Desktop Error Messages
Could Not Start QuickBooks
If QuickBooks is closed, the web connector tries to open QuickBooks.
Problem
The sync fails and no orders sync.
Description
The error means the web connector cannot login and open QuickBooks. Make sure everyone uses QuickBooks in multi-user mode, if you have multiple users. If you changed your company file name, update the file in Connex.
Solutions
File closed and syncing from different location
Update your company file path:
In QuickBooks, press F2.
Note the file path:

Log into Connex.
Click manage.
Click advanced.
Under company file settings, enter your file:
QuickBooks is open, but no company file is selected
Click on a company file and open it. You should see no screen asking you to select a file: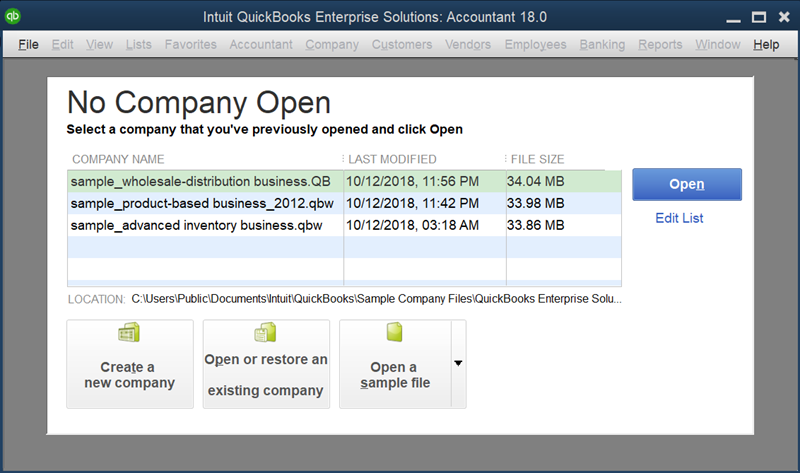 Another app is syncing
If you have other non-Connex apps that sync with QuickBooks, disable them and try the sync again.
Another user has QuickBooks open in single user mode
Please check with your staff and ensure everyone has QuickBooks in multi-user mode.
Too many users are running QuickBooks
Read this guide to end the QuickBooks QBDBMgrN.exe service and restart it.