General Troubleshooting Guide
Update Shopify Connection Login
After performing the steps in getting a new pairing file and you still encounter errors like "Auth Failed", "Error 404", and "QBWC1012". You may need to update your connection/selling channel logins.
1. Go to Connex Dashboard
2. Click Settings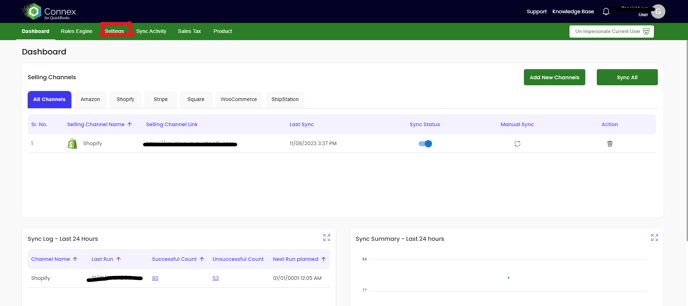 3. Select the Connection/Channel on the dropdown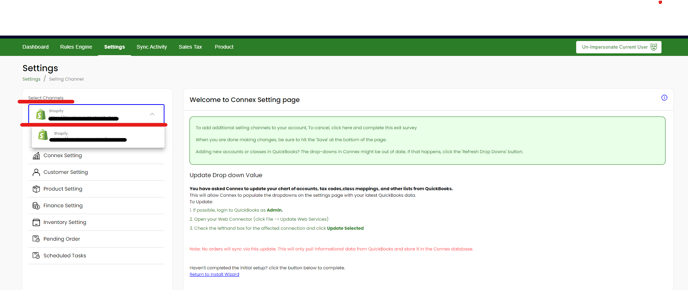 4. Click Connex Setting > Login > click "Clicking here" hyperlink
5. The Shopify log in page should appear and you can enter your Shopify access.
Also here is a video on how to connect Shopify if your connection isn't there